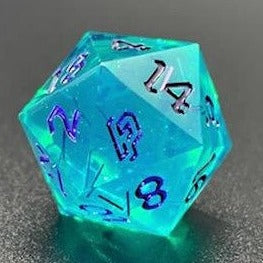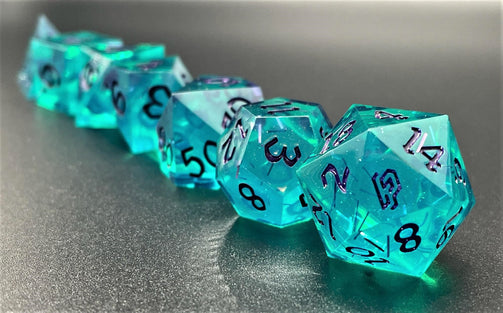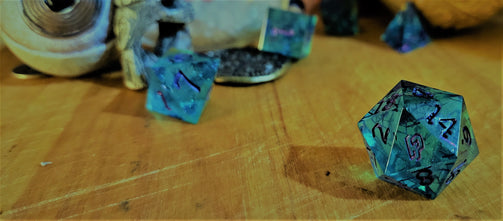 Wild Mage
Wild Mage
Regular price

Sale price

$30.00 USD
It had been a long time since she was home. Familiar like an old cloak, the air wrapped around her. The last time she came home was to say her final goodbyes to her fearless, loving mother and her kind, wise grandfather. Though it had been quite a few years, the pain was still fresh. Her elven mind never seemed to let go of anything. She chuckled a little at some of her memories among the elves and shook her head.
Her mind wandered back to last time she stood upon this peak. The worst day of her relatively young life. The first time she had ever been truly alone. Tears streaked her pale face, pouring from her eyes as clear as the crystal peaks around her. Her eyes, white as fresh snow, never knew a day without her mother's love. Her grandfather praised the purity of her spirit. They were everything. Now they were gone. Taken by the flying monster that destroyed their tiny village at the edge of the frozen world they loved. Without warning, without reason, without mercy. 
She shook the memory away. No. She would not remember that today. Not here in her place of peace and strength. They loved it here, on the icy peaks. She stood atop the pale blue ice, the color of her grandfather's eyes. She closed her eyes and breathed deeply, savoring the frosty air. She never felt at home in the warm places. The chill that filled her lungs brought peace and comfort. On the wind, she heard a voice familiar from childhood. "How could that voice be here? It can't be!" 
The shape grew from the rise, obscuring the sun before her. "Hello, little one." The voice was louder, kinder than she remembered, inside her mind. Her colorless eyes opened wide. "Gran'per?!" she questioned as the huge, silver shape folded its wings and rested gently in front of her. Vibrations within the ice from the touch of the huge, taloned feet calmed her. Her pale, tattooed hand reached to touch the face before her, a small finger brushing away a tear. "I've missed you." they each hear inside their minds, as an enormous wing stretches to enshroud her.
Soft, purple energy sparked in the air.
- Prime Player, Danielle H.
Couldn't load pickup availability