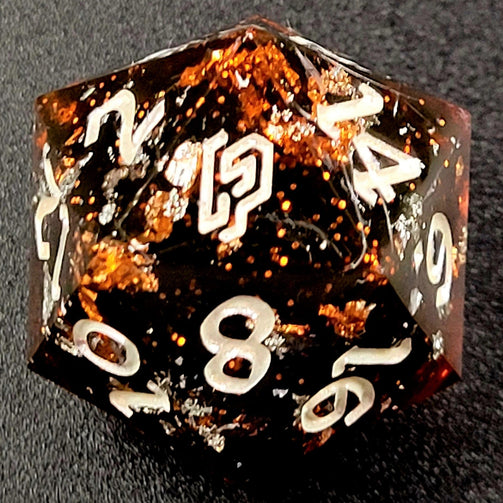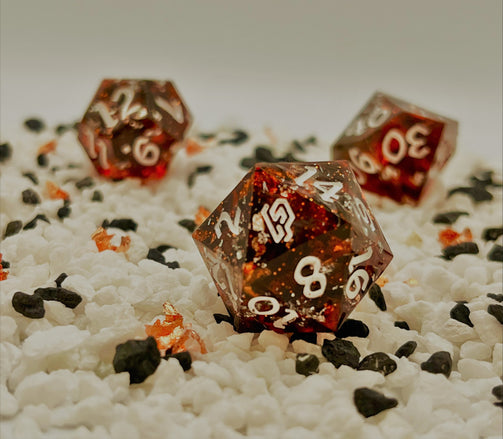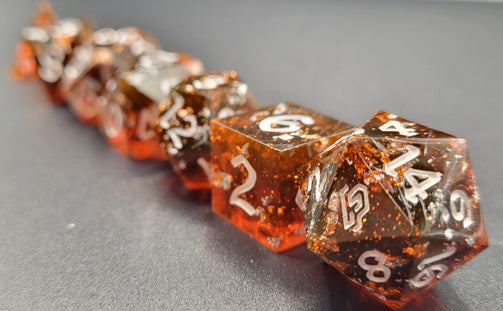 Aradia's Wrath
Aradia's Wrath
Regular price

Sale price

$30.00 USD
As the flames roared around her, she could hear the cries of those who had been the harbingers of her misery. Since she was born, she had been the one others blamed for their misfortunes. They claimed she had cursed them, called her a monster, a creature, a child of darkness.
She couldn't help but smile as they fled in fear only to feel the flames of her rage. Her new patron watched fondly through serpentine eyes. The mark of their pact still fresh on the young tiefling's hand. Amidst the chaos, a single thought came to Aradia's young mind. Scoffing softly as she thought it really was true what they had said.
"The child outcast by the village will burn it down to feel its warmth."
- Prime Player, Rose H.
Couldn't load pickup availability